Watch the video or read the post. Or both. Whichever you prefer.

Sir Alan Gardiner was a British Egyptologist working during the first half of the 20th century; he made great strides in our understanding of the language. He wrote the lengthy Egyptian Grammar: Being an Introduction to the Study of Hieroglyphs - a book that is still one of the essentials on the bookshelves of Egyptian language students today.
Powered by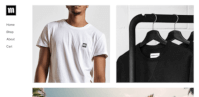 Create your own unique website with customizable templates.